Home
Talk

125
2,237pages on
this wiki
Welcome to Smashpedia, The #1 Super Smash Bros. site on Wikia.
---
Welcome to Smashpedia! Here you help add info to about the franchise known as Super Smash Bros. We have over 2,237 pages here so make sure to hop in and edit if you're 13 or older.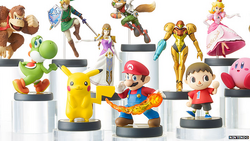 Amiibo (Stylized as "amiibo") is the name given to figurines designed for use with the Wii U and Nintendo 3DS. Super Smash Bros. for Nintendo 3DS and Wii U has been shown to be able to use these figures. A player of either game can place an Amiibo figurine on the bottom left side of the Wii U Gamepad or the New Nintendo 3DS touchscreen, and the Amiibo will be able to fight against the player or assist them in battles. Read More...
Smasher51 has been chosen as this week's Featured User for his dedication to improving pages, as well as for regularly being a part of blogs and forums that come his way. He has started trends and welcomed new users, making this wiki flourish.
User Page · Message Wall · Contributions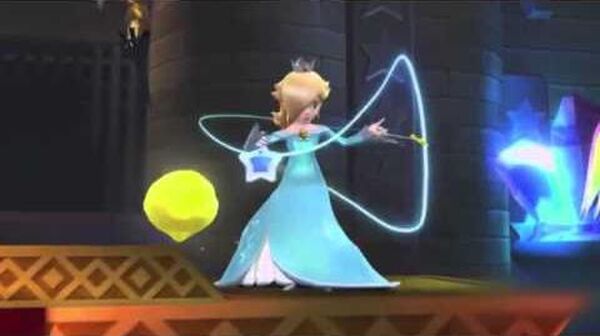 English · Japanese · Español · Deutsch · French · Request a wiki in another language
Create blog post
Here's a list of DLC characters that *I* wanna see as fighters in Smash Bros 3DS and Wii U.

Blaziken

Yes, he might be a Captain Falcon clone, and yes, …

Read more >
See more >
Here are the newest edits to our wiki. For additional information, see our Recent Changes log.
List of Rumors
edited by Hylianhobbit 3 hours ago

| | |
| --- | --- |
| Edited the section: | Leaked Character Screenshots |

Ban The Person Above You the Sequel
created by Yamktoalid41 3 hours ago

| | |
| --- | --- |
| | fire is baned becuse of bad n weird ban bt maybe mine iswerder ya know  |
| | |

Hunger Games: Smashpedia Edition
created by DerpyDoodle 3 hours ago

| | |
| --- | --- |
| | Districts 10 and 4 find water and sees people fighting each other  |
| | Me and the Ultraman band together and slay The Puffle Planet. District 1 bros forever.Later, me, the Ultraman, Oscuritaforze, Zmario, Yorky...  |

List of Rumors
edited by David eric 5 hours ago

| | |
| --- | --- |
| Summary: | I accidentally messed up. |

If you want to add any info that isn't already on a page here is an easy way to get started.
2,237 articles since July 15, 2006.
13,355 files uploaded.
235 active users this month.
If you need help you should speak to one of our admins who can help you in no time with setting up an account, creating a page, blog, or fourm, or getting onto chat. They can also help with banning people, fixing edits, deleting pages, or correcting anything.
If you're brand new make some edits to your user page to tell them what you like and who you are.
If you want to read the rules of the wiki check out our Policy page.
If you need to delete a page just post it the deletion page for an admin to remove.
January 29, 2015

An update to Super Smash Bros. for Wii U adds 15 new 8-Player stages.
January 14, 2015
December 6, 2014

Super Smash Bros. for Wii U is released in Japan and is now available to the entire world. Sakurai also ends his daily picture updates, and gives his first acknowledgement of the Mewtwo DLC.
November 29, 2014

Super Smash Bros. for Wii U is released in Australia and New Zealand.
...That characters were originally going to have four Custom Moves?
...That the design for Mr. Game and Watch is actually 3-dimensional?
...That Greninja's Down Taunt does 1% of damage and a bit of knockback when opponents are next to him?
...That the coins on the Golden Plains are two dimensional?
...On one stage you can be KO'd by touching Danger Zones when you're above 100% damage?
...Fairy Bottles will only heal you when you have 100% damage and above?
...The Mii Swordfighters and Mii Gunners are based off of Link and Samus Aran, respectively?
Join the Chat
Who is your favorite female Smash Bros. character?