Welcome to Smashpedia, The #1 Super Smash Bros. site on Wikia.
---
Welcome to Smashpedia! Here you help add info to about the franchise known as Super Smash Bros. We have over 2,271 pages here so make sure to hop in and edit if you're 13 or older.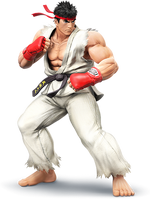 Ryu (リュウ, 隆, Ryū) is the main character from Capcom's Street Fighter series. He is a  downloadable character in Super Smash Bros. for Nintendo 3DS and Wii U. He is the fifth non-Nintendo character to appear in the series, following Solid Snake, Sonic the Hedgehog, Mega Man and Pac-Man. Ryu was confirmed as a surprise announcement during Nintendo Direct on June 14th alongside Roy, although datamining about both was discovered after patch 1.0.6 with Mewtwo's inclusion. He became available for download in June 14th, 2015, alongside Lucas and Roy.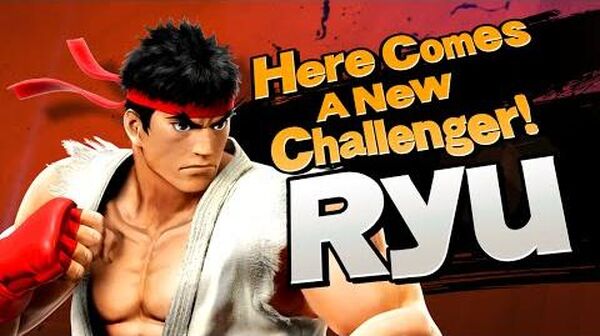 English · Japanese · Español · Deutsch · French · Request a wiki in another language
Create blog post
Even though it will probably happen, I don't want to see Inkling for Smash 3DS/Wii U. My reasons are because of my speculations of how Inkling would …

Read more >
See more >
Here are the newest edits to our wiki. For additional information, see our Recent Changes log.
Ban The Person Above You III
created by Yamktoalid41 5 minutes ago
Smashpedia Arena
created by Murabito 52 minutes ago

| | |
| --- | --- |
| | This seems like a really good idea, and reminds me a lot of the Temple of Courage on Zeldapedia (even though you got it from the Bleach Wiki).  |
| | This, from first glance, looks kinda like Conquest. Anyway, I support the idea.  |

Out Meme the Meme
created by CoachSDot 1 hour ago

| | |
| --- | --- |
| | Doctor714 wrote: This one wasn't at all funny. I've let a lot of these memes pass despite not being funny, but this ...  |
| | Since this forum is becoming crowded, I request to make "Out Meme the Meme 2".  |

Patch Update
edited by Bingbangpoe 1 hour ago

Super Smash Bros. for 3DS and Wii U
Excellence in Multiplayer
If you want to add any info that isn't already on a page here is an easy way to get started.
2,271 articles since July 15, 2006.
14,599 files uploaded.
258 active users this month.
If you need help you should speak to one of our admins who can help you in no time with setting up an account, creating a page, blog, or fourm, or getting onto chat. They can also help with banning people, fixing edits, deleting pages, or correcting anything.
If you're brand new make some edits to your user page to tell them what you like and who you are.
If you want to read the rules of the wiki check out our Policy page.
If you need to delete a page just add it to the Candidates for Deletion using the appropriate tag for an admin to remove.
Who is your favorite DLC character?
June 14, 2015

Roy and Ryu are confirmed and released as DLC characters for Super Smash Bros. for Wii U and 3DS alongside Lucas. Additionally, Miiverse (stage) is released and available for free, as well paid-DLC for Suzaku Castle, Dream Land from the original Super Smash Bros., and many Mii Fighter outfits.
June 14, 2015

Two other states from the original Super Smash Bros., Hyrule Castle and Peach's Castle, ate revealed as DLC stages for an unknown point in the future. A Tourney mode is also revealed, as well as a function allowing Replays to be shared on YouTube.
June 14, 2015

Amiibo for R.O.B., Duck Hunt, Mr. Game & Watch, Mii Fighters, and Falco are shown and given release dates. It is confirmed that Amiibo for all DLC characters will be developed.
May 29, 2015

The fourth wave of Amiibo is released.
...That Villager can Pocket the stars from Yoshi Bomb and Super Dedede Jump?
...That Mewtwo has no Custom Moves, although they were planned to be in the game?
...That characters were originally going to have four Custom Moves?
...That the design for Mr. Game and Watch is actually 3-dimensional?
...That Greninja's Down Taunt does 1% of damage and a bit of knockback when opponents are next to him?
...That the coins on the Golden Plains are two dimensional?
...On one stage you can be KO'd by touching Danger Zones when you're above 100% damage?
Join the Chat