Home
Talk

130
2,246pages on
this wiki
Welcome to Smashpedia, The #1 Super Smash Bros. site on Wikia.
---
Welcome to Smashpedia! Here you help add info to about the franchise known as Super Smash Bros. We have over 2,246 pages here so make sure to hop in and edit if you're 13 or older.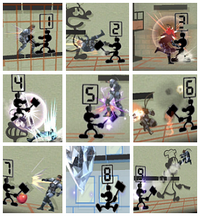 Judge is Mr. Game & Watch's Side Special Move in Super Smash Bros. Melee, Super Smash Bros. Brawl, and Super Smash Bros. for Nintendo 3DS and Wii U. By using it, Mr. Game & Watch will attack with his hammer and hold up a card with a number on it. Each number has different effects.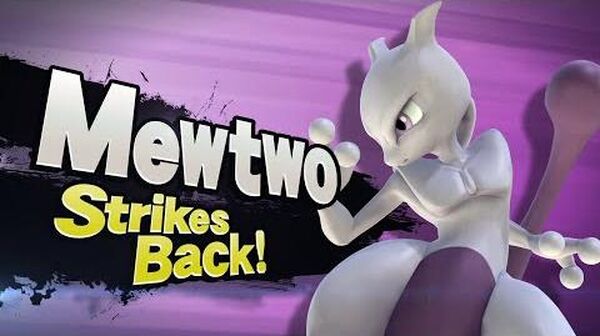 English · Japanese · Español · Deutsch · French · Request a wiki in another language
Create blog post
Basically, what this is is an averaged tier list. I took all 8 of the first characters and averaged their placings throughout the games. This one was…

Read more >
See more >
Here are the newest edits to our wiki. For additional information, see our Recent Changes log.
Wii U Gamepad Challange
comment by LeftywinfreeMTW 27 minutes ago

| | |
| --- | --- |
| Comment: | got approx. 18-20 feet |

Palette Swap (SSBWU/3DS)
edited by Randomphoenix03 2 hours ago

Friend of the Wiki

Is something missing? Is there a mistake? Don't be shy.
Click the edit button and
you can add to any page!

Wii U Gamepad Challange
comment by Smasher51 3 hours ago
Wii U Gamepad Challange
comment by Smasher51 3 hours ago

Super Smash Bros. for 3DS and Wii U
Excellence in Multiplayer
If you want to add any info that isn't already on a page here is an easy way to get started.
2,246 articles since July 15, 2006.
14,109 files uploaded.
304 active users this month.
If you need help you should speak to one of our admins who can help you in no time with setting up an account, creating a page, blog, or fourm, or getting onto chat. They can also help with banning people, fixing edits, deleting pages, or correcting anything.
If you're brand new make some edits to your user page to tell them what you like and who you are.
If you want to read the rules of the wiki check out our Policy page.
If you need to delete a page just add it to the Candidates for Deletion using the appropriate tag for an admin to remove.
April 15, 2015

In Patch Update 1.0.6, Mewtwo is released for Club Nintendo members who received the code. Six new 8-Player Omega stages are added as well as a Sharing function for Replays and Custom Stages.
April 1, 2015

The fifth and sixth waves of Amiibo are revealed. Wave 5 contains Palutena and Dark Pit and will be released in July, while Wave 6 contains Zero Suit Samus, Ganondorf, Dr. Mario, Bowser Jr., and Olimar, and is set to be released in September. Wave 4's release date is revealed to be on May 29, and two Amiibos are added to the wave: Greninja and Jigglypuff.
April 1, 2015
March 22, 2015

Sakurai reveals that Takamaru was considered for a playable character.
...That Mewtwo has no Custom Moves?
...That characters were originally going to have four Custom Moves?
...That the design for Mr. Game and Watch is actually 3-dimensional?
...That Greninja's Down Taunt does 1% of damage and a bit of knockback when opponents are next to him?
...That the coins on the Golden Plains are two dimensional?
...On one stage you can be KO'd by touching Danger Zones when you're above 100% damage?
...Fairy Bottles will only heal you when you have 100% damage and above?
Join the Chat
Who do you want from Melee or Brawl to return thanks to the ballot?