Welcome to Smashpedia, The #1 Super Smash Bros. site on Wikia.
---
Welcome to Smashpedia! Here you help add info to about the franchise known as Super Smash Bros. We have over 2,314 pages here so make sure to hop in and edit if you're 13 or older.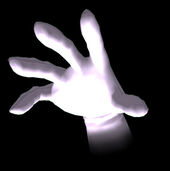 Master Hand is a recurring boss in all three games of the Super Smash Bros. series. He has been the boss of the 1P Game or the similar Classic Mode, and in Melee and Brawl he is sometimes paired with his opposite, Crazy Hand. His stamina must be depleted to defeat him. No matter what game he is in, he is always fought on some version of Final Destination. Master Hand also appears in The Subspace Emissary in Brawl. He is controlled by Tabuu through the Chains of Light and is used as a subordinate in the Subspace Army. Eventually Master Hand attacks Tabuu, but is defeated. Master Hand is never legally playable... (more...)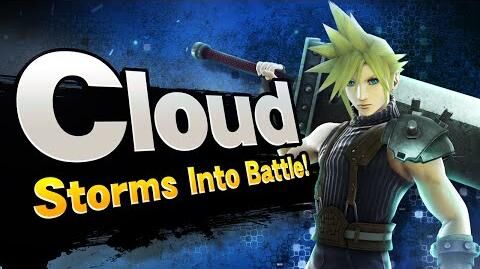 English · Japanese · Español · Deutsch · French · Request a wiki in another language
Create blog post
Hey there Smashers! Welcome to the next entry of the Super Smash Bros. strategy guide blog series, Smash Study Hall! Plasmaster here.

Today we are doi…

Read more >
See more >
Here are the newest edits to our wiki. For additional information, see our Recent Changes log.
Suggestion: New Format for character's moveset
comment by Bingbangpoe 1 minute ago

| | |
| --- | --- |
| | If you don't mind me putting in my two cents, I think that while this format does look neater, I feel like the current format could work very w...  |
| | Of course I don't mind, that is why I said I'd like to hear the opinions of others.One of the reasons I wanted to adopt that kind of formatt...  |

Viridi for Smash?
comment by Plasmaster 3 hours ago

| | |
| --- | --- |
| | Ok everybody, here's the thing. Apparently Viridi fans have been hoping for her to be in Smash. Though Viridi is not necessarily famous, ther...  |
| | Here's a moveset I have made for her! Could you post a link for yours? I'd be interested to see what it is. Also, I am having trouble coming...  |

Corrupt a newcommer
created by LeftywinfreeMTW 5 hours ago
Zombie Roleplay
created by Plasmaster 5 hours ago

| | |
| --- | --- |
| | Sorry wa- WOWIFELGR8TM8T8OUTA8BABELETSGETDOWNBROYOUKNOWHWTONOSCOPSOESTATICSOENERGETICIHAVNOIDEAWATIMDOINBRAHYOOOOOOOOOOOOOOOOO!!!!  |
| | Seems like Coach is feeling better...maybe a little too better...*cough*Anyways, I have found Lucario again. Time to engage him!  |

Super Smash Bros. for 3DS and Wii U
Excellence in Multiplayer
If you want to add any info that isn't already on a page here is an easy way to get started.
2,314 articles since July 15, 2006.
17,629 files uploaded.
144 active users this month.
If you need help you should speak to one of our admins who can help you in no time with setting up an account, creating a page, blog, or fourm, or getting onto chat. They can also help with banning people, fixing edits, deleting pages, or correcting anything.
If you're brand new make some edits to your user page to tell them what you like and who you are.
If you want to read the rules of the wiki check out our Policy page.
If you need to delete a page just add it to the Candidates for Deletion using the appropriate tag for an admin to remove.
Who is your favorite third party character?
November 12, 2015
October 8, 2015

Super Smash Bros. for Nintendo 3DS and Wii U is updated to version 1.1.2, patching a glitch involving Diddy Kong gaining temporary invulnerability to being grabbed.
October 6, 2015

The Smash Bros. Fighter Ballot on the official website is closed.
September 30, 2015

Super Smash Bros. for Nintendo 3DS and Wii U is updated to version 1.1.1. New downloadable content is released, including Super Mario Maker, Pirate Ship (Wii U version only), and a new batch of costumes for the Mii Fighters. The Duck Hunt stage is added to the 3DS version for free.
...That Villager can Pocket the stars from Yoshi Bomb and Super Dedede Jump?
...That Mewtwo has no Custom Moves, although they were planned to be in the game?
...That characters were originally going to have four Custom Moves?
...That the design for Mr. Game and Watch is actually 3-dimensional?
...That Greninja's Down Taunt does 1% of damage and a bit of knockback when opponents are next to him?
...That the coins on the Golden Plains are two dimensional?
...On one stage you can be KO'd by touching Danger Zones when you're above 100% damage?
Join the Chat