Welcome to Smashpedia, The #1 Super Smash Bros. site on Fandom.
---
Welcome to Smashpedia! Here you help add info to about the franchise known as Super Smash Bros. We currently have 2,437 pages here so make sure to hop in and edit if you're 13 or older.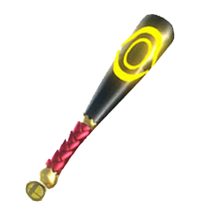 The Home-run Bat is an item used in all four games and is almost always an instant KO when charged and smashed, thus like the Hammer, making it one of the most "feared" items in the game.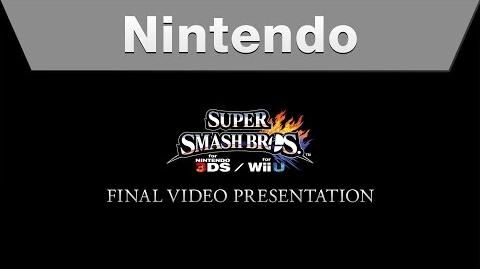 English · Japanese · Español · Deutsch · French · Request a wiki in another language
Create blog post
Hey Smashers, Plasmaster here. There is something I have been thinkin about doing for a while now but just couldn't decide if I should go through wit…

Read more >
See more >
Here are the newest edits to our wiki. For additional information, see our Recent Changes log.
User blog:MetaBigley101/SUPER SMASH BROS. 5 ROSTER LEAK!
edited by MetaBigley101 10 hours ago

| | |
| --- | --- |
| Summary: | I misheard the Nintendo member, There are actually two final DLC Fighters who are I'm all out of Almonds and Domics. |

Your Page
comment by Plasmaster 13 hours ago

| | |
| --- | --- |
| | Plasmaster wrote: Hey, so you created a page that I think was intended to be a blog post. If you go to your profile page and click on ...  |
| | The post you linked is not factual, but it also is not in the mainspace, but is in fact a blog post. Blog posts do not need to have fact...  |

Super Smash Bros. for Nintendo 3DS and Wii U
edited by PSI Fire 16 hours ago
Fennekin
edited by Mewtwoclone 17 hours ago
Super Smash Bros. for 3DS and Wii U
Excellence in Multiplayer
If you want to add any info that isn't already on a page here is an easy way to get started.
2,437 articles.
22,982 files uploaded.
62 active users this month.
If you need help you should speak to one of our admins who can help you in no time with setting up an account, creating a page, blog, or fourm, or getting onto chat. They can also help with banning people, fixing edits, deleting pages, or correcting anything.
If you're brand new make some edits to your user page to tell them what you like and who you are.
If you want to read the rules of the wiki check out our Policy page.
If you need to delete a page just add it to the Candidates for Deletion using the appropriate tag for an admin to remove.
Who is your favorite DLC character?
January 15, 2017

Super Smash Bros. for Nintendo 3DS and Wii U conquests have changed on 1/1/17. Popular conquests from the past are now playing! It's also easier to earn custom parts as prizes.
Super Smash Bros. Melee turns 15. Super Smash Bros. for Nintendo 3DS and Wii U turns two.
August 22, 2016

The second official tier list for Super Smash Bros. for Nintendo 3DS and Wii U has been released.
May 20, 2016

Super Smash Bros. for Nintendo 3DS and Wii U has been updated to version 1.1.6.
>
...That Villager can Pocket the stars from Yoshi Bomb and Super Dedede Jump?
...That Mewtwo has no Custom Moves, although they were planned to be in the game?
...That characters were originally going to have four Custom Moves?
...That the design for Mr. Game and Watch is actually 3-dimensional?
...That Greninja's Down Taunt does 1% of damage and a bit of knockback when opponents are next to him?
...That the coins on the Golden Plains are two dimensional?
...On one stage you can be KO'd by touching Danger Zones when you're above 100% damage?
Join the Chat>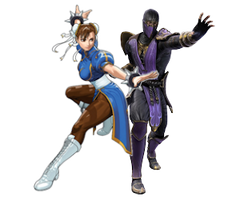 Fighting Games
Go to these sites for info or for help with your own wiki!
Capcom • Darkstalkers • Guilty Gear • Injustice: Gods Among Us • Killer Instinct • Mortal Kombat • M.U.G.E.N • Punch-Out! • Rise of the Robots • Skullgirls • SNK • Soulcalibur • Street Fighter • Super Smash Bros. • Tekken
Want your community included? See how!

Ad blocker interference detected!
Wikia is a free-to-use site that makes money from advertising. We have a modified experience for viewers using ad blockers

Wikia is not accessible if you've made further modifications. Remove the custom ad blocker rule(s) and the page will load as expected.