Welcome to Smashpedia, The #1 Super Smash Bros. site on Wikia.
---
Welcome to Smashpedia! Here you help add info to about the franchise known as Super Smash Bros. We have over 2,314 pages here so make sure to hop in and edit if you're 13 or older.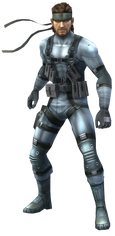 Snake is a newcomer to the Smash series in Super Smash Bros. Brawl. The sole representative character of the Metal Gear, he was the first confirmed third-party character for Brawl, later joined by Sonic. Snake's playstyle depends heavily on his various projectiles, including his up and down smash attacks. In fact, all four of Snake's special moves can be used as projectile attacks. Snake is also heavyweight, making him harder to KO, and his crawl allows him to dodge many projectiles. These attributes, along with a multitude of high-knockback moves, are the primary reasons Snake is ranked 2nd on the current Brawl tier list. (more...)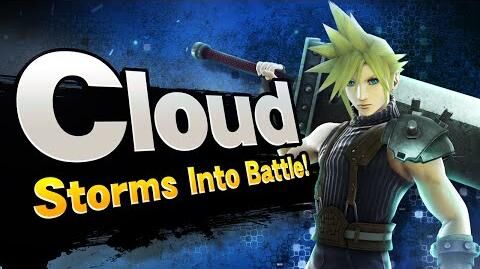 English · Japanese · Español · Deutsch · French · Request a wiki in another language
Create blog post
Hey there Smashers! Welcome to the next entry of the Super Smash Bros. strategy guide blog series, Smash Study Hall! Plasmaster here.

Today we are doi…

Read more >
See more >
Here are the newest edits to our wiki. For additional information, see our Recent Changes log.
Zombie Roleplay
created by Plasmaster 5 minutes ago

| | |
| --- | --- |
| | Zombie superman appears to prevent plasmaster from rescuing Coach. Let me remind you... Zombie... SUPERMAN!!!  |
| | I already brought you back to the Halberd Coach, though I guess Zombie Superman could be giving chase to me as I search for Doctor Mario. ...  |

Finish The Story 3:Nightmares of the falling world
created by CoachSDot 22 minutes ago

| | |
| --- | --- |
| | |
| | Sure.CoachSDot: Tempo, you know anything about Modu that I don't?Tempo: No, all I know is that we need to defeat Master Core.CoachSDot: ...  |

Smash Study Hall: Villager
comment by Plasmaster 3 hours ago

| | |
| --- | --- |
| Comment: | That's great! Even if it isn't particularly useful to you, I'm glad that you liked the guide and have another person for it to be helpful for. |

Ban The Person Above You III The Sequel!!
created by TheTruePokemonMaster 4 hours ago

Super Smash Bros. for 3DS and Wii U
Excellence in Multiplayer
If you want to add any info that isn't already on a page here is an easy way to get started.
2,314 articles since July 15, 2006.
17,628 files uploaded.
146 active users this month.
If you need help you should speak to one of our admins who can help you in no time with setting up an account, creating a page, blog, or fourm, or getting onto chat. They can also help with banning people, fixing edits, deleting pages, or correcting anything.
If you're brand new make some edits to your user page to tell them what you like and who you are.
If you want to read the rules of the wiki check out our Policy page.
If you need to delete a page just add it to the Candidates for Deletion using the appropriate tag for an admin to remove.
Who is your favorite third party character?
November 12, 2015
October 8, 2015

Super Smash Bros. for Nintendo 3DS and Wii U is updated to version 1.1.2, patching a glitch involving Diddy Kong gaining temporary invulnerability to being grabbed.
October 6, 2015

The Smash Bros. Fighter Ballot on the official website is closed.
September 30, 2015

Super Smash Bros. for Nintendo 3DS and Wii U is updated to version 1.1.1. New downloadable content is released, including Super Mario Maker, Pirate Ship (Wii U version only), and a new batch of costumes for the Mii Fighters. The Duck Hunt stage is added to the 3DS version for free.
...That Villager can Pocket the stars from Yoshi Bomb and Super Dedede Jump?
...That Mewtwo has no Custom Moves, although they were planned to be in the game?
...That characters were originally going to have four Custom Moves?
...That the design for Mr. Game and Watch is actually 3-dimensional?
...That Greninja's Down Taunt does 1% of damage and a bit of knockback when opponents are next to him?
...That the coins on the Golden Plains are two dimensional?
...On one stage you can be KO'd by touching Danger Zones when you're above 100% damage?
Join the Chat