Home
Talk

125
2,176pages on
this wiki
Welcome to Smashpedia, The #1 Super Smash Bros. site on Wikia.
---
Welcome to Smashpedia! Here you help add info to about the franchise known as Super Smash Bros. We have over 2,176 pages here so make sure to hop in and edit if you're 13 or older.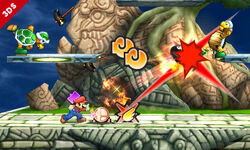 Smash Run, known as Field Smash (フィールドスマッシュ) in Japan, is a new game mode for Super Smash Bros. for Nintendo 3DS / Wii U that was revealed during the Smash Bros Nintendo Direct on 04/8/2014. It is exclusive for the 3DS version.
Featured User: OishiLover75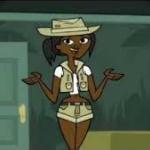 A contributor since 2013,
OishiLover75
has been chosen as the Featured User for the massive amount of work he has put into the SSB4 trophy pages. Keep up the good work!
User Page · Message Wall · Contributions
                                  October 31, 2014

The new Stage Builder for the Wii U version is shown, which allows you to draw lines to create an endless variety of stages, even ones that are hard to battle on, such as this one.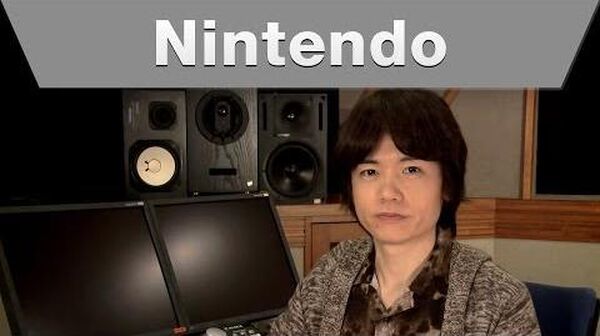 English · Japanese · Español · Deutsch · Request a wiki in another language
Create blog post



It's everyone's favourite penguin with a mallet, King Dedede! This guy has had some buffs for the better! But wait. He still has Inhale and Super Ded…


Read more >
See more >
Here are the newest edits to our wiki. For additional information, see our Recent Changes log.
Who is your Sm4sh main?
comment by BonBooker 14 minutes ago

| | |
| --- | --- |
| Comment: | My main is, wait, I don't have the game yet XD |

Flame Choke
edited by Ericw101 27 minutes ago

| | |
| --- | --- |
| Edited the section: | Custom Variations |

DLC
created by Cahill Cometstar 29 minutes ago

| | |
| --- | --- |
| | GreninjaBoss11 wrote:Guys Wolf will not be DLC. Lucas, maybe. Not Wolf because he is a semi-clone. Lucas is also a semi-clone but he is the s...  |
| | That's also what I think of Lucas and the fact that Ness now has his Neutral Special as a customization.  |

I don't see Ridley being playable at all...
comment by Cahill Cometstar 32 minutes ago

| | |
| --- | --- |
| Comment: | 4. Oh 5. Good point. But although you keep bringing up how Ridley devoured Samus' parents and nearly her and how messed up that is (and it is),... |
If you want to add any info that isn't already on a page here is an easy way to get started.
2,176 articles since July 15, 2006.
11,330 files uploaded.
417 active users this month.
If you need help you should speak to one of our admins who can help you in no time with setting up an account, creating a page, blog, or fourm, or getting onto chat. They can also help with banning people, fixing edits, deleting pages, or correcting anything.
If you're brand new make some edits to your user page to tell them what you like and who you are.
If you want to read the rules of the wiki check out our Policy page.
If you need to delete a page just post it the deletion page for an admin to remove.
October 23, 2014

Bowser Jr. and Mr. Game & Watch have been revealed on the official website, and Mewtwo has been confirmed to return as a Downloadable character.
October 12, 2014

The second wave of amiibo is revealed. Fighters include Diddy Kong, Zelda, Luigi, Captain Falcon, Pit and Little Mac
October 7, 2014

The release date for Super Smash Bros. for Wii U has been confirmed; the game will release on November 21 in America, December 5 in Europe, and December 6 elsewhere.
... That the coins on the Golden Plains are two dimensional?
...On one stage you can be KO'd by touching Danger Zones when you're above 100% damage?
...Fairy Bottles will only heal you when you have 100% damage and above?
...The Mii Swordfighters and Mii Gunners are based off of Link and Samus Aran, respectively?
...Robin, Lucina, and Dark Pit have secret victory animations that are seen only when they defeat certain characters?
...Roy made his debut in Super Smash Bros. Melee before he appeared in a Fire Emblem game?
...In the original Super Smash Bros. when a character gets Screen KO'd, they instead tumble between the stage and the screen?
...In 64 and Melee, when a character passes a blast line, the blast would appear colorful with stars. Brawl just has a a colorful blast.
...In Stock Mode, If Kirby falls off the stage with a character inside of him on the last stock Kirby gets KO'd instead of the character inside of him
...That all precipitation in the Smash series (rain on Distant Planet and Pirate Ship, snow on Yoshi's Island and Icicle Mountain) is rendered two-dimensionally?
Join the Chat
What is the most spammed move in Brawl?