Welcome to Smashpedia, The #1 Super Smash Bros. site on Wikia.
---
Welcome to Smashpedia! Here you help add info to about the franchise known as Super Smash Bros. We have over 2,432 pages here so make sure to hop in and edit if you're 13 or older.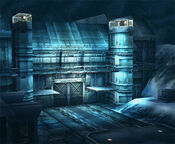 Shadow Moses Island is the sole stage representing the Metal Gear universe in Super Smash Bros. Brawl. The stage resembles the area of the helipad outside of the facility on the island, dating back to its appearance in Metal Gear Solid. Two walls dominate the sides of the stage, though they can be destroyed to allow access to the side blast lines and as such alternate means of KO-ing opponents. Metal Gear REX, Metal Gear RAY and GEKKOs can all appear in the background of the stage, though they don't affect the battle. This stage is home stage to Solid Snake, who is unlocked by playing on the stage. It is also the only place where Snake can use his codec. (more...)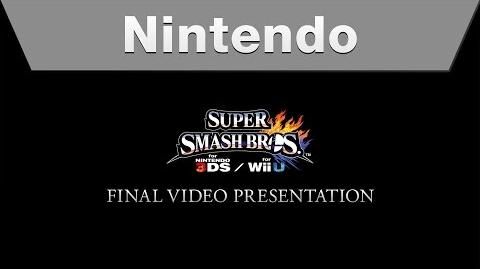 English · Japanese · Español · Deutsch · French · Request a wiki in another language
Create blog post
The Highlander is the main protagonist of the story mode of Etrian Odyssey Untold: The Millennium Girl. As his real name is decided by the player, he…

Read more >
See more >
Here are the newest edits to our wiki. For additional information, see our Recent Changes log.
RANDOM POKEMON RP CUZ WHY NOT
created by PEASHOOTERFAN 3 minutes ago

| | |
| --- | --- |
| | Miroir @CoachSDot: He thinks he can use non-canonical Pokemon in a battle where all the slots for trainers have been taken.PEASHOOTERFAN: WHY...  |
| | |

Finish the Story: Idiotic Edition 2: Coonter stroike
created by PEASHOOTERFAN 4 minutes ago
Diddy Kong (SSBB)
edited by Mewtwoclone 1 hour ago
User:Pinguino2000
edited by Pinguino2000 1 hour ago
Super Smash Bros. for 3DS and Wii U
Excellence in Multiplayer
If you want to add any info that isn't already on a page here is an easy way to get started.
2,432 articles since July 15, 2006.
22,346 files uploaded.
86 active users this month.
If you need help you should speak to one of our admins who can help you in no time with setting up an account, creating a page, blog, or fourm, or getting onto chat. They can also help with banning people, fixing edits, deleting pages, or correcting anything.
If you're brand new make some edits to your user page to tell them what you like and who you are.
If you want to read the rules of the wiki check out our Policy page.
If you need to delete a page just add it to the Candidates for Deletion using the appropriate tag for an admin to remove.
Who is your favorite DLC character?
August 22, 2016

The second official tier list for Super Smash Bros. for Nintendo 3DS and Wii U has been released.
May 20, 2016

Super Smash Bros. for Nintendo 3DS and Wii U has been updated to version 1.1.6.
March 15, 2016

Super Smash Bros. for Nintendo 3DS and Wii U has been updated to version 1.1.5.
February 9, 2016

Masahiro Sakurai officially announces the end of development of Super Smash Bros. for Nintendo 3DS and Wii U.
...That Villager can Pocket the stars from Yoshi Bomb and Super Dedede Jump?
...That Mewtwo has no Custom Moves, although they were planned to be in the game?
...That characters were originally going to have four Custom Moves?
...That the design for Mr. Game and Watch is actually 3-dimensional?
...That Greninja's Down Taunt does 1% of damage and a bit of knockback when opponents are next to him?
...That the coins on the Golden Plains are two dimensional?
...On one stage you can be KO'd by touching Danger Zones when you're above 100% damage?
0
Smashpedia
Join the Chat>