| | |
| --- | --- |
| | This Super Smash Bros. related article or section is a stub. You can help Smashpedia by expanding it. |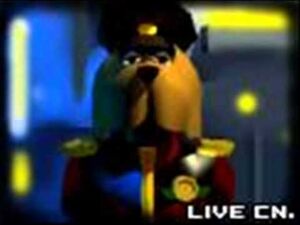 General Pepper appears in the Star Fox series of games. Before any mission, he tells you the story behind what you're doing.
In Super Smash Bros. for Wii U / 3DS
Trophy Description
The Cornerian army's general has a cute and cuddly demeanor--one of the members of Star Fox know very well. His gentle nature might have even been his downfall when he let Andross slip by and invade. Still, what do a few mistakes matter when he's got Star Fox to help him save face? Later, Peppy takes his place as general.
Ad blocker interference detected!
Wikia is a free-to-use site that makes money from advertising. We have a modified experience for viewers using ad blockers

Wikia is not accessible if you've made further modifications. Remove the custom ad blocker rule(s) and the page will load as expected.