All is Brawl
(commonly abbreviated as AiB) is an online community that was started by certain
SWF
members. The site started the "All is" network, designed and run by Nealdt.
Site features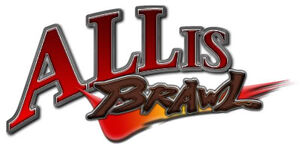 All is Brawl's primary purpose is to bring the online community of
Brawl
closer together, and it allows for users to create various user groups (be it for crews or for socializing) and host their own
tournaments
via a program known as "Tio Tournament Organizer". This feature is used for hosting tournaments for all three
Smash
games, as well as both online and in-person
Brawl
tournaments. The site is also home to its own ladder rankings system, where any user is welcome to join and challenge others to increase their rank. The ladder is updated on a weekly basis, and makes use of the TrueSkill system, the same program used by Microsoft in its online ranking system. Another feature of AiB is its chatroom, with 8 different categories of subjects discussed. This includes a tourney chatroom, with four different rooms to allow tournament organizers and participants to communicate without interfering with other chatrooms or receiving such interference. Users can also upload videos via YouTube, such as technique/combo videos and recorded tournament matches.
The AiB community is active and large. Users have the ability to design their profile, leave each other shoutouts, blog, and use the site's forums and chatrooms for social and recreational purposes (in addition to their usage to discuss Smash).
While AiB is primarily focused on Brawl, all of the features used for online play can be used for the remake of the original game for players that are using Mupen64k to play online.
AiB is also famous for its very organized Brawl Stadium community. Smashers from all over the world come to post their records for 1-P modes such as Target Smash, Home Run Contest, and Multi-Man Brawl. Even world famous smasher Sin2324 is active on the boards along with OWLET, LinksDarkArrows, Nismoe Joe, marth1 and super-mod Nessy.
External links
Ad blocker interference detected!
Wikia is a free-to-use site that makes money from advertising. We have a modified experience for viewers using ad blockers

Wikia is not accessible if you've made further modifications. Remove the custom ad blocker rule(s) and the page will load as expected.